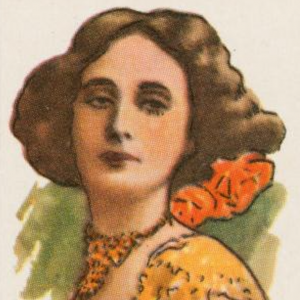 George Arents Collection, The New York Public Library. "Anna Pavlova." The New York Public Library Digital Collections.
Student Name:
Nadia Halim

Project Link:
https://mediathread.ccnmtl.columbia.edu/s/CUdnce3985/project/40993
Statement: The growth of digital humanities research in the field of dance reframes analytical approaches to viewing and understanding dance by incorporating visual argumentation. As a tactile art form, choreographic work lends itself to the nature of visual juxtapositions and media manipulation in visually directed arguments. Through conducting archival research at the New York Public Library for the Performing Arts as well as in-depth visual analysis of Anna Pavlova's filmed performances at the Museum of Modern Art, my own written arguments contextualizing Pavlova's sociohistorical and art historical influences found root in actual images and film. This course, Digital Footprints, traces dance history for the modern scholar.