This website, along with Lacquer World and Uses of Space, exist as accessible legacies derivative from a collective participation of twelve students in a seminar at Barnard College taught by Professor Anne Higonnet and Alex Gil during the spring semester of 2015 called A Virtual Enlightenment. A Virtual Enlightenment was an experimental seminar that is the first of what interested parties hope to be a new type of course in the digital humanities. Generously funded by the Mellon Foundation, this seminar had students engage textually with French eighteenth-century decorative arts in a traditional two-hour a week seminar lecture meeting as well as had students participate in a once a week digital lab. The course was designed to take an eighteenth-century period room in the Metropolitan Museum of Art (the Tésse Room) and make it digitally accessible; while this was the ultimate goal of the course, it can be argued that students in the seminar brought much creativity and ideals of innovation to the project so as to make each of the three websites much more than just digital versions of the Tésse room. Having direct access to the Met's Tésse room and European sculpture and design curators, Danielle Kisluk-Grosheide and Jeffery Munger,  through a partnership with the Metropolitan Museum of Art in the department of European Sculpture and Decorative Arts, played a key role in the success of this course. Students gained contextual knowledge in reference to French eighteenth-century decorative arts through assigned readings,weekly lectures, and four trips to the Met to meet with curators.  Digitally, for the first half of the semester, students gained enhanced technological literacy each week by learning basic skills in CSS, HTML coding, Rhino 3D modeling, and uses of 3D images in the digital lab. The method driving the course deals with fusing traditional academic structures with new digital structures in an effort to broaden education capacities in undergraduate college curricula.
This specific website, Materials and Makers, is comprised of four of the twelve students in the seminar as well as a wonderful teaching assistant, Caroline Dolan. Each individual came into the project with her own focus; Rowanne with the Reisener desk, Megan with luxury materials, Avery with eighteenth- century color, and Leila with textiles and accessories. Together we brainstormed, met inside and out of class, and executed the website as viewers see it now. Our goal was to create a user friendly interface that uses transparent language and annotated images in order to elucidate function and usage of materials in eighteenth-century daily life. It is essential to our project to link materials and their makers. We strove to do so by connecting specific plates from the Encyclopédie to selected objects in the Tésse room. Our objective, above all, is to bring the human back to the humanities; we strive to vivify the Tésse room.
Team Encyclopédie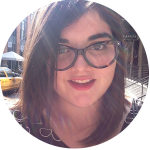 Megan Baker is an Art History major and member of the Columbia University School of General Studies Class of 2016. A New England native, she lived and worked in Berlin for five years after graduating from high school. More recently, she interned at Christie's and created a digital catalogue for an active Brooklyn artist. Megan is interested in the evolving role of the museum in the digital age, and hopes to bring the knowledge she has gained in this seminar to a career in Art History and digital humanities.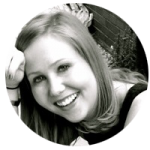 Avery Schroeder is a member of the Barnard College Class of 2016 and is majoring in Art History. She finds that her academic interest in art history translates wonderfully in the professional field of design. Avery has developed a passion for architectural and interior design in her internships at One Kings Lane on the creative team (summer 2013), at Novita PR (spring 2014), and most recently at the Decoration and Design Building as a marketing intern (summer 2014).  Avery is interested in the ever-changing role of design in relation to the history of art and has found color to be her main point of interest. Avery is planning to write her senior thesis at Barnard on eighteenth-century color with a specific interest on the role played by the Sèvres porcelain manufactory.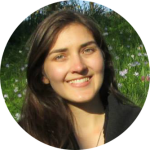 Leila Rose Fletcher is a member of the Barnard College Class of 2015 is double majoring in Biology and Art History with a Visual Arts concentration. She has been an active board member of the Columbia University Artist Society, organizing free figure drawing sessions on campus, and leading trips to New York's museums and galleries. She has interned in Barnard's Biology Department and at the University of California, Los Angeles in the Department of Ecology and Evolutionary Biology, studying plant ecological genetics and ecology. She will be joining a biology lab at UCLA in fall 2015 as a PhD. student studying drought adaptations in native California plants.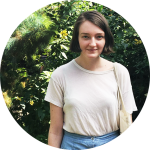 Rowanne Dean is an Art History major and a member of Barnard College's class of 2017. She is the Visuals Associate for the Eye Magazine of the Columbia Daily Spectator, illustrating and organizing visual content which runs alongside features, fiction pieces, and personal essays on a weekly basis. She also works at Barnard's Zine Library, cataloging and abstracting zines. She has interned with MUSE Film and Television, Artists and Fleas, and once worked on an ice cream truck. Rowanne is interested in enhancing intellectual accessibility by finding ways to bridge DIY culture and academia.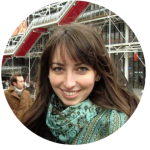 Caroline Dolan is a graduate student in the Department of French and Romance Philology at Columbia University. Caroline served as a teaching assistant to Professor Anne Higonnet in A Virtual Enlightenment and specifically to the Materials and Makers group throughout the semester. Caroline helped Team Encyclopédie stay on track in terms of reaching goals set in the group's initial focus statement, providing aid in French translations throughout the project, and being an altogether extremely helpful and dedicated leader to us all.