Please turn your volume on before reading this page! Enjoy Wolfgang Amadeus Mozart's String Quintet in C Major to transport back to the eighteenth century.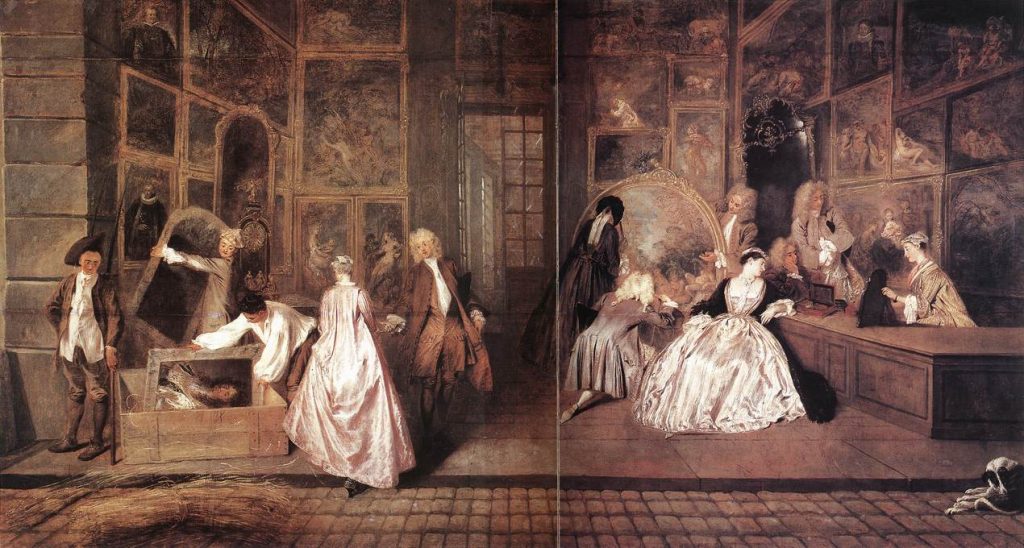 Watteau, L'Enseigne de Gersaint, ca. 1720-1721. Oil on canvas. Charlottenburg Palace, Berlin. Image retrieved from Wikimedia Commons. 
Paris, April 1750.
It is a beautiful spring afternoon in Paris. The sun feels warm against your luxurious garments, which are embroidered with colorful and exotic patterns and accented with intricate lace. You are strolling along the Pont Notre-Dame and see this shop sign for Gersaint's boutique. To keep up with rapid developments in the arts and fashion, you are naturally drawn into the shop, which provides not only the opportunity to acquire the latest goods, but also to engage in social activities and publicly showcase your cultural knowledge. As the Enlightenment emphasizes individualism, you look forward to viewing the new objects created by top artisans, including Gilles Joubert and Jean-François Oeben. 
---
Increasing global interactions and scientific developments in the early years of the eighteenth century ignited an Enlightenment in France. The resulting proliferation of knowledge, ranging from the concrete sciences to abstract literary realms, transitioned France from devout religious commitment to human reason and philosophy. This resulted in the rise of privacy and individualism as guiding principles. 
Eighteenth-century philosophes capture the intellectual essence of the Enlightenment. Voltaire wrote: "liberty of thought is the life of the soul."As a useable art, tables reflect Voltaire's idea; in offering a private space for reading, writing, and using instruments, tables liberate a user to produce individual and intellectual thought.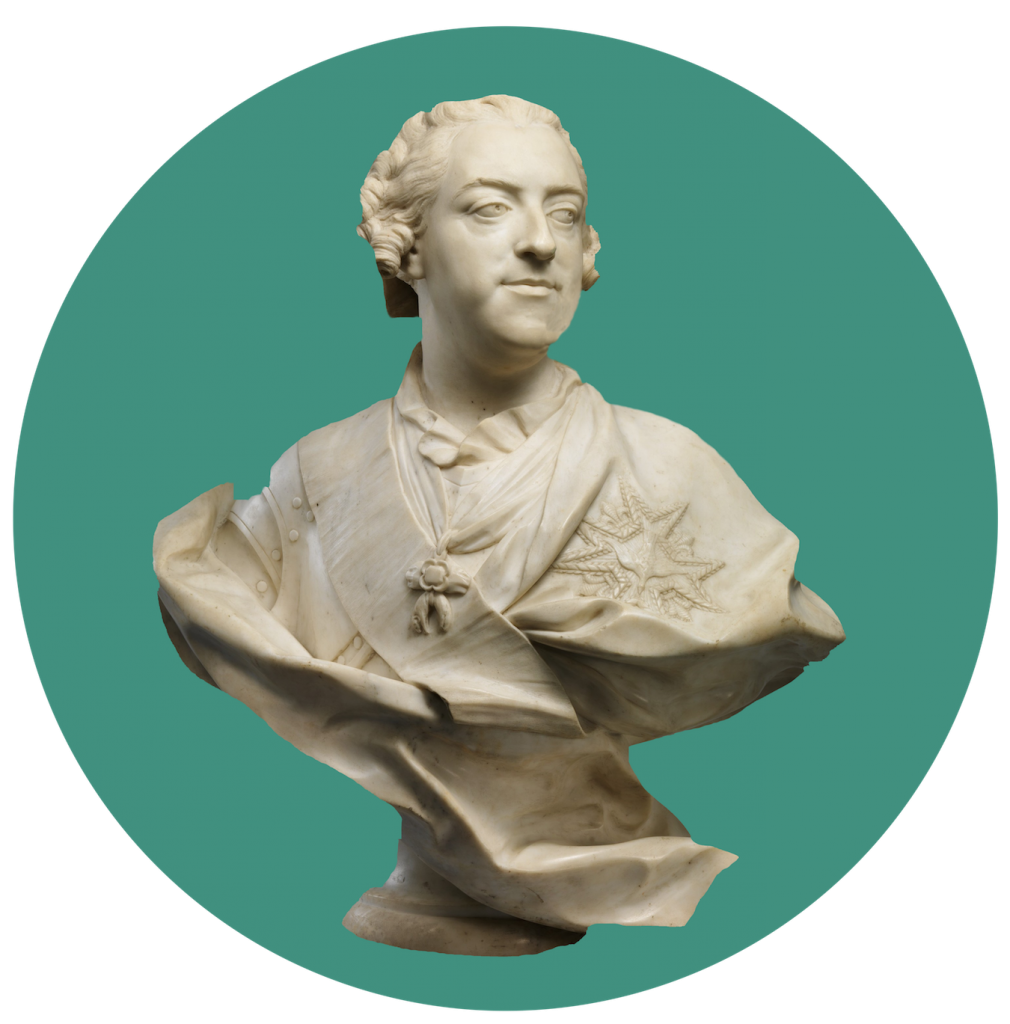 Continue the story with Joubert's bureau plat.