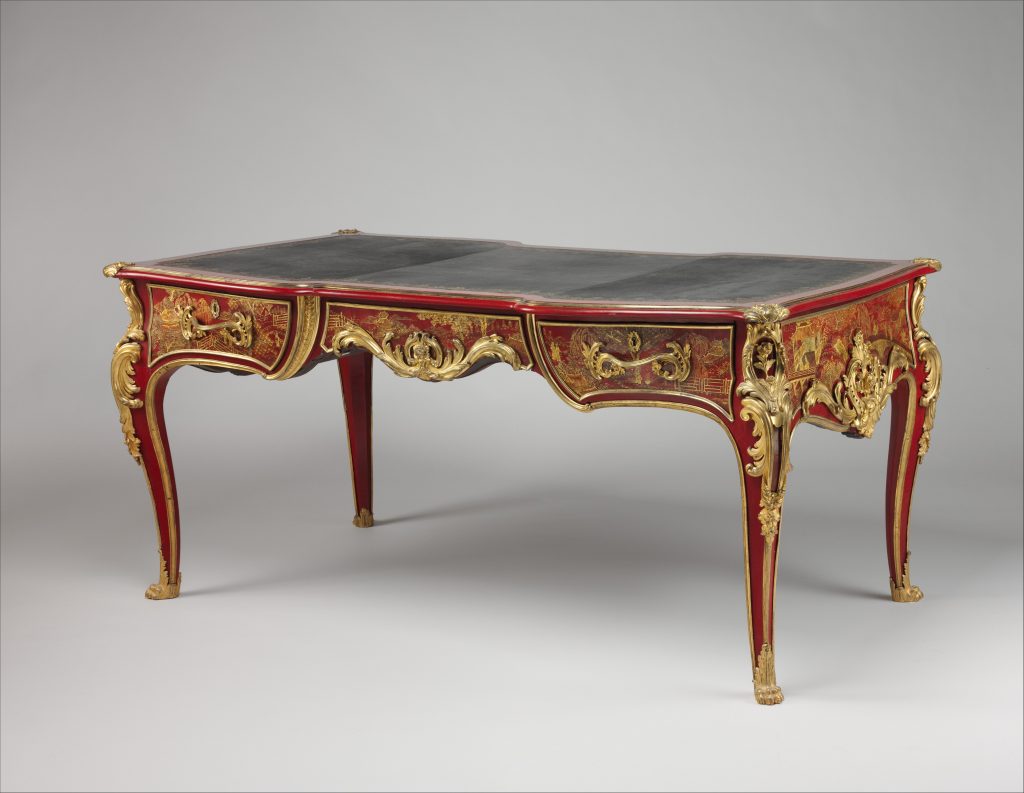 Gilles Joubert, Writing table (bureau plat), ca. 1759. Lacquered oak, gilt-bronze mounts, lined with modern leather. Dimensions: H. 31-3/4 x W. 69-1/4 x D. 36 in. (80.6 x 175.9 x 91.4 cm). The Metropolitan Museum of Art, Gift of Mr. and Mrs. Charles Wrightsman, 1973. Accession Number 1973.315.1.
Gilles Joubert made this bureau plat (writing table) in 1759 for King Louis XV to use in his Cabinet Intérieur, a study in his private apartment. The desk provided an expansive space for the King to conduct business alone or alongside his advisors, which contrasts King Louis XIV's strictly personal use of Oppenordt's bureau brisé. The large, flat surface of the bureau plat also contrasts the bureau brisé, and invites multiple papers, maps, and instruments to be strewn about its original black velvet surface. The space under the desk allows a man to sit comfortably, making his legs appear as additions to the desk's legs.
---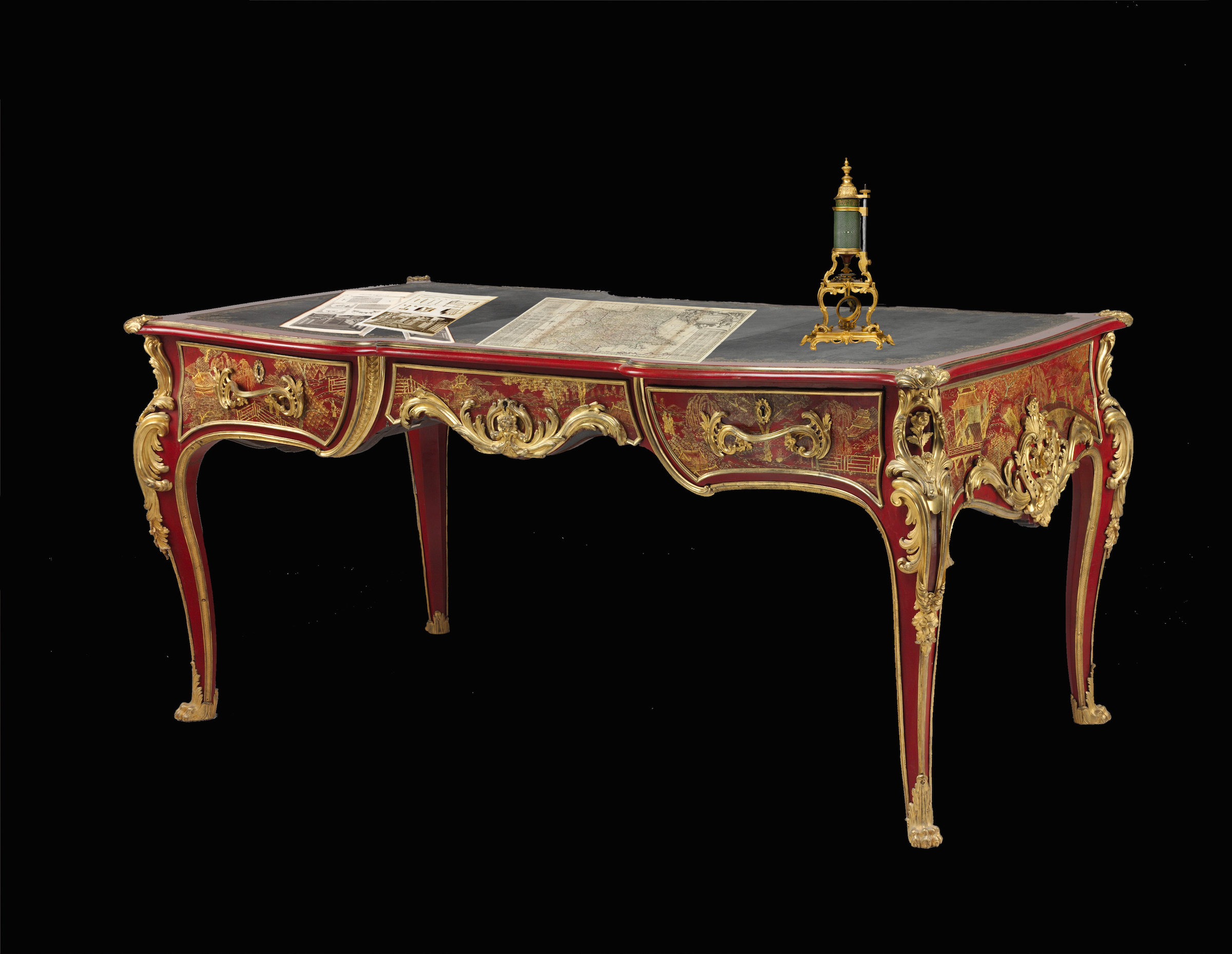 Annotated image of Joubert's bureau plat with a microscope, pages from Diderot's Encyclopédie, and an eighteenth-century map of France. This image reveals how the surface of the table invites multiple papers and instruments, creating an expansive place for work. Click on the objects to learn more. Image by Emma Snover.
---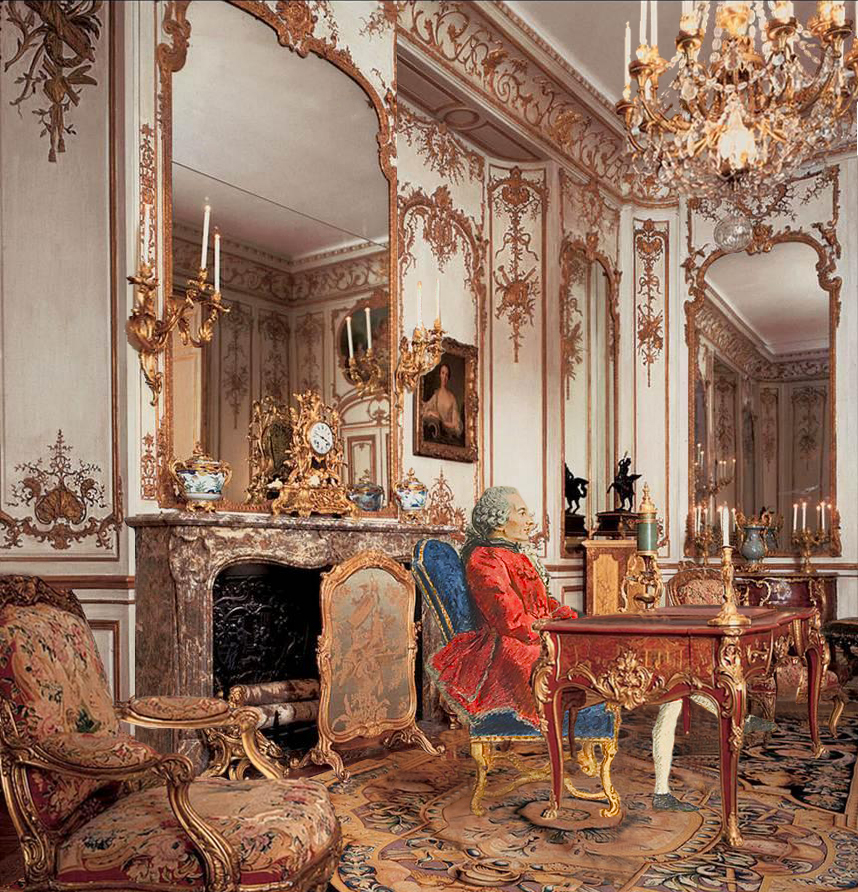 Composite image of Louis Carrogis Carmontelle, Jean-Pierre de Bougainville (ca. 1760) at Joubert's bureau plat, placed into a resized Varengeville Room. This image demonstrates how the size of the table enables a man to sit comfortably with significant space under the desk. When seated, the man's leg runs parallel to the legs of the table, as if to create a fifth leg for reinforcement. Resized room by Alex Bass; figure and desk by Emma Snover. 
---
The Metropolitan Museum of Art has placed Joubert's bureau plat at the center of the Varengeville Room. This curatorial selection demonstrates the original prominence and power of Joubert's table implicated to a visitor entering King Louis XV's Cabinet Intérieur. The bureau plat was, after all, "designed to impress and central to the furnishing of libraries and the various sorts of cabinets that architects designated as masculine spaces" (Goodman 229).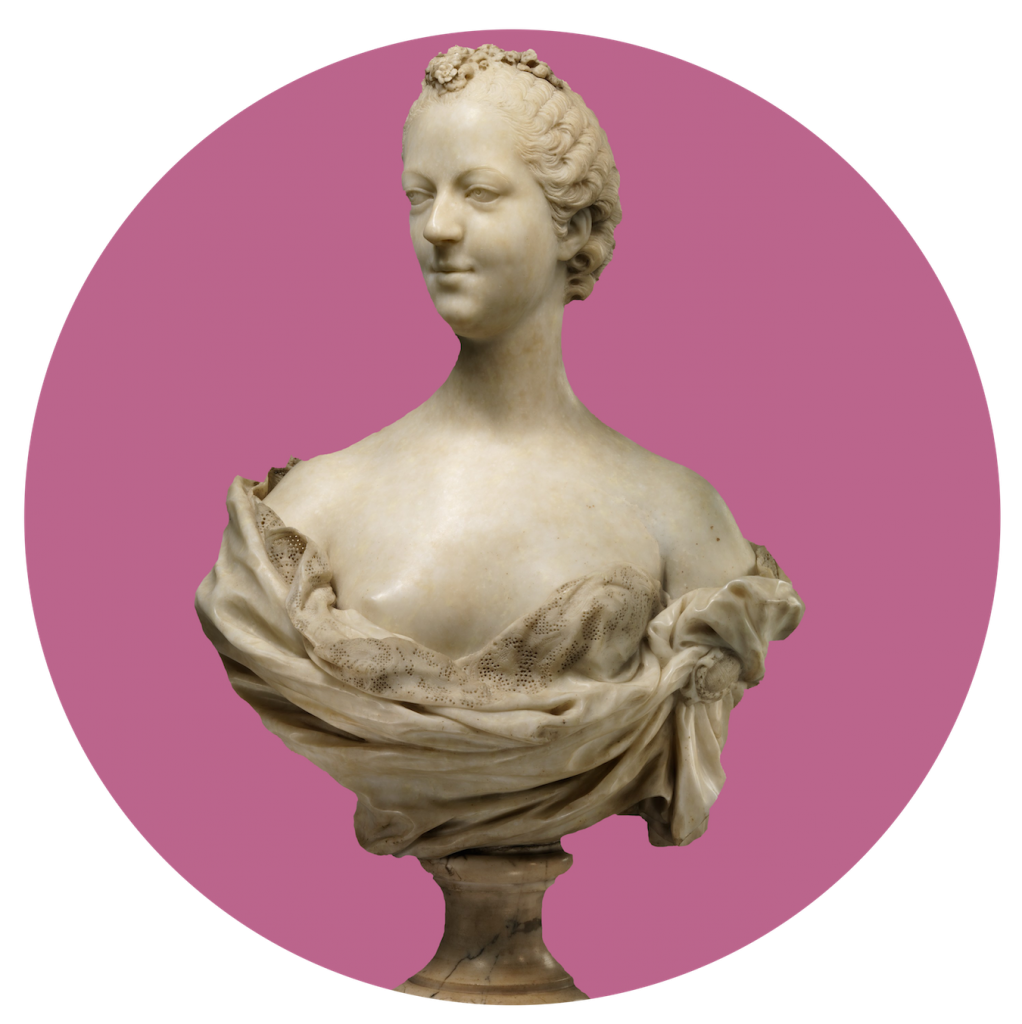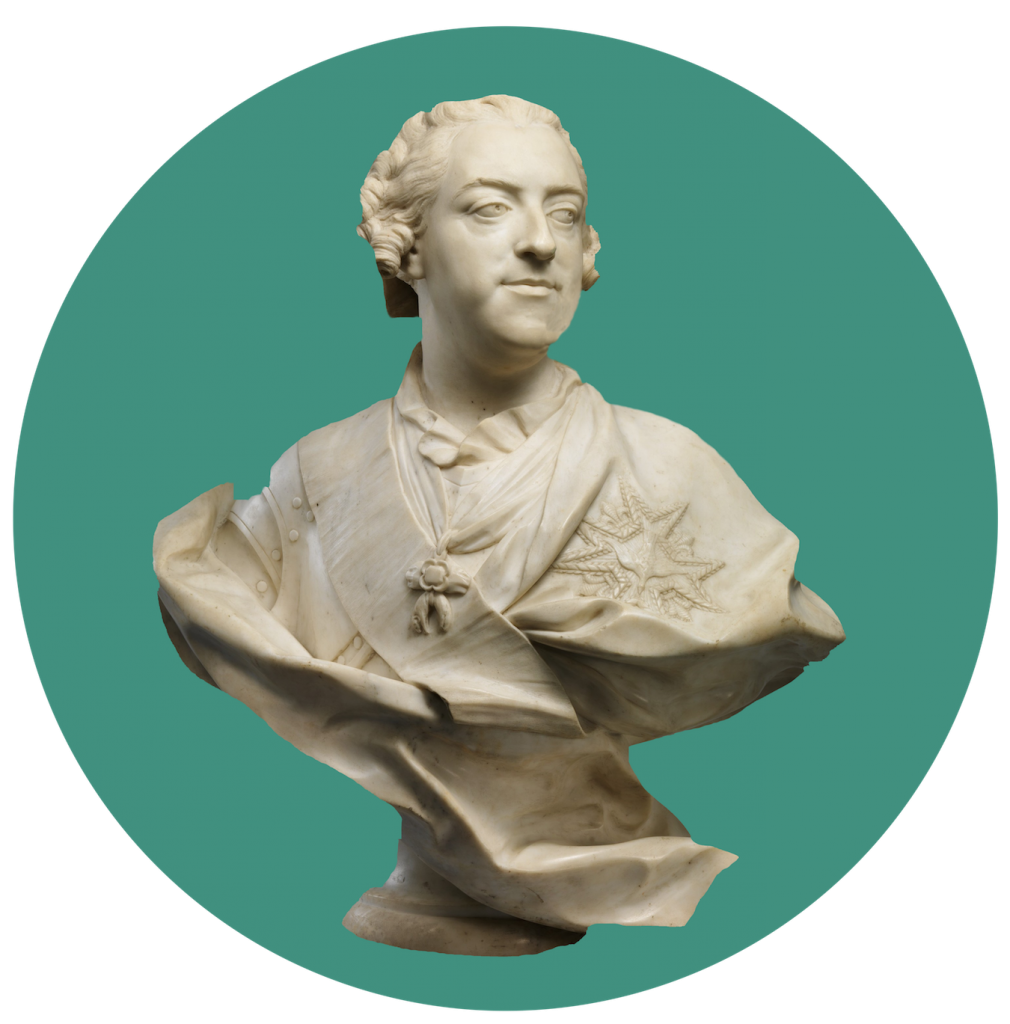 Continue the story with Oeben's mechanical table.