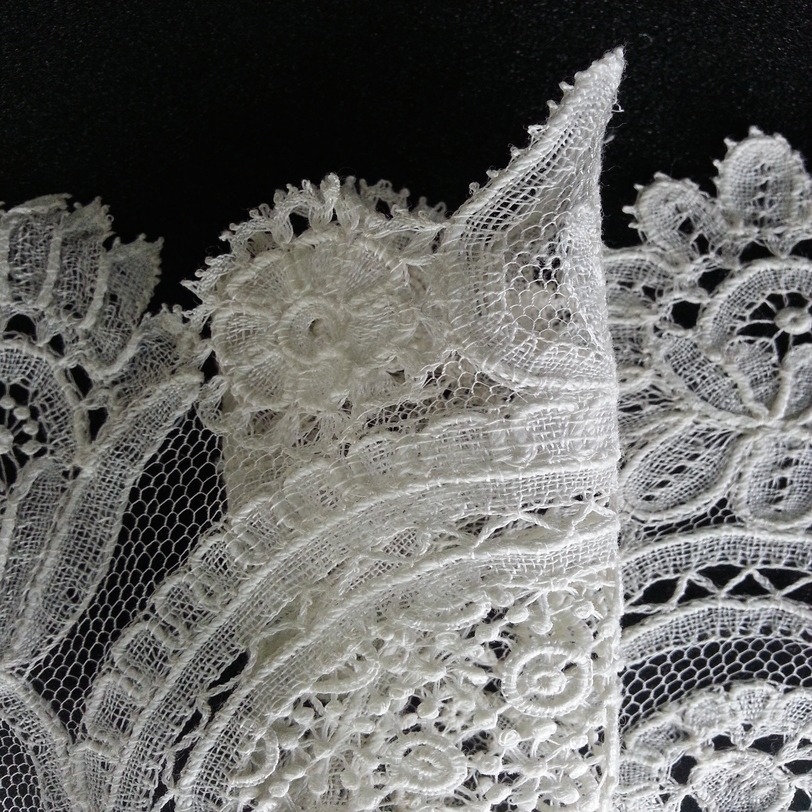 Lace fold that shows the effect of layer of lace adding on one another. Image from Professor Higonnet. Resized by Constance Zhou. 
The translucency of lace is highlighted by a person's movement. In the portrait of Madame de Pompadour sitting at the writing desk, the lace on her sleeves would demonstrate a more beautiful effect if she was writing. The play of light is also emphasized by the use of multiple layers of lace where light shone through them. The translucent nature of lace greatly contributes to the aesthetic beauty of it.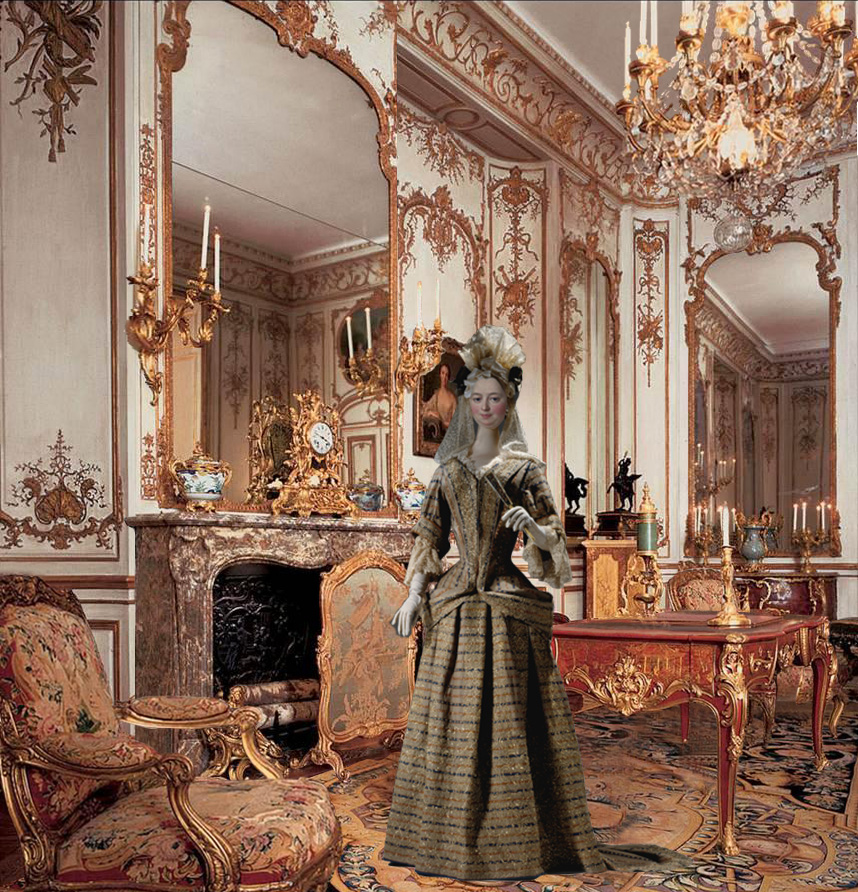 Composite image of Madame de Pompadour (ca. 1763-4) wearing Lace (early 18th century) in a resized Varengeville Room. This image reveals how lightening in the room gives airy lace a translucent effect. Lace, early 18th century, French, Linen. Gift of Mrs. Max J. H. Rossbach, 1962. Metropolitan Museum of Art. Accession Number: C.I.62.19. Resized room by Alex Bass. Figure in formal dress by Constance Zhou.
Click to explore more about translucent effect of lace during letter-writing.